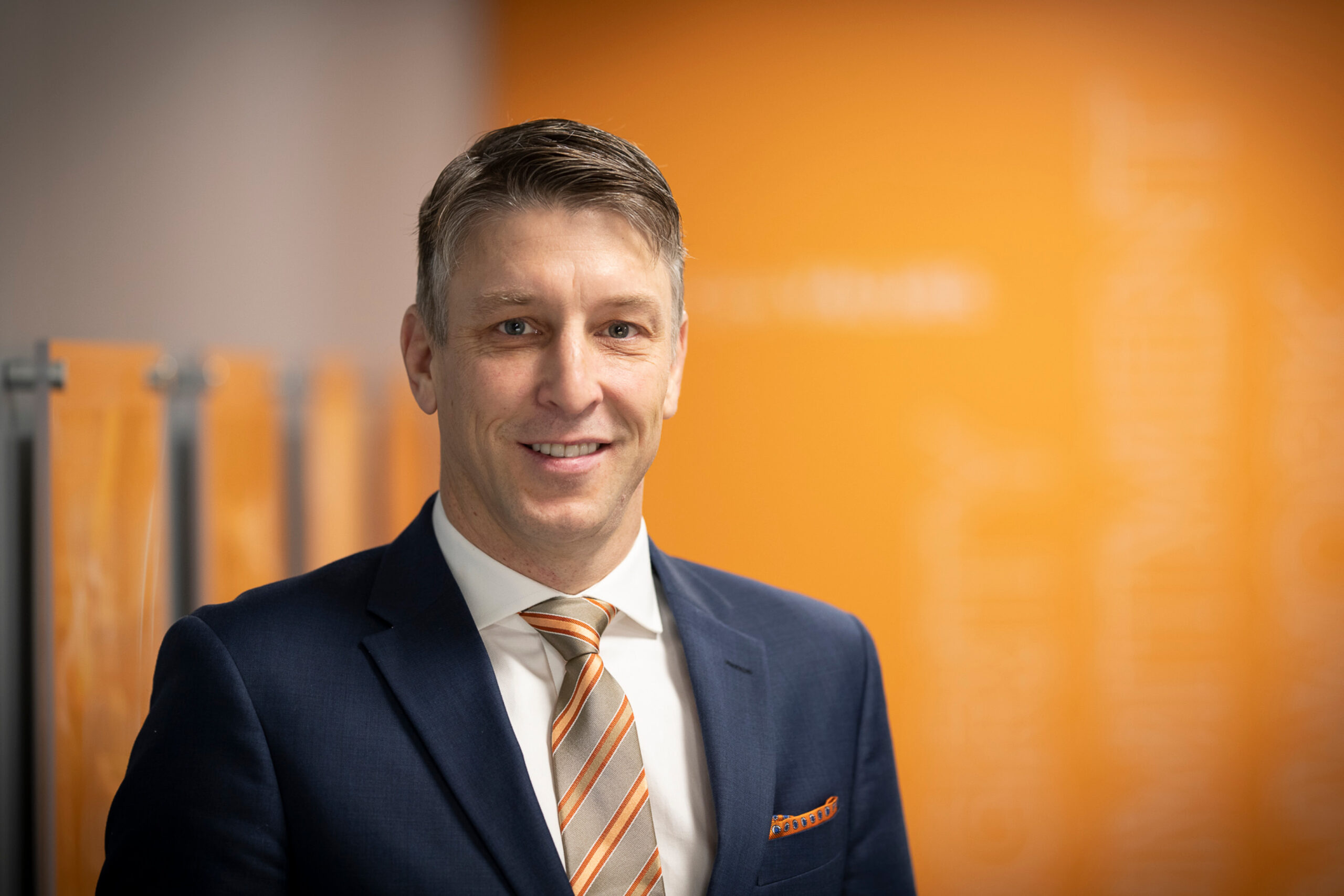 BOSTON, MA  – BOND Civil & Utility Construction, Inc. (BOND Civil & Utility), a premier civil, utility, energy, general contracting, and construction management firm, is proud to celebrate the one-year anniversary of Brooks Robinson serving as Vice President of Operations and BOND Civil & Utility's technology advancements since he's joined the company. Brooks is based out of the New York office located in the Bronx. His responsibilities include driving corporate-wide strategic initiatives that tie together safety, quality, project management, operations, and finance.
Brooks' extensive leadership and industry expertise have allowed BOND Civil & Utility to deliver industry-leading project execution and continued growth in the Northeast. Notably, Brooks has advanced the use of technology to better support our teams on the preplanning and communication of our projects, from scheduling to quality, to the Safety Excellence Initiative, which allows BOND Civil & Utility to deliver projects more effectively from Boston to Brooklyn.
"Brooks has been a quintessential part of the overall growth strategy for BOND Civil & Utility over the last year," said Tony Bond, President of BOND Civil & Utility. "He has provided direction to several important initiatives and enhanced our ability to effectively serve our clients, prioritizing safety and quality with productivity."
Brooks has established several key partnerships that have allowed BOND Civil & Utility to increase efficiency and improve project performance. His Operations Team collaborated with HCSS, a construction software company based in Texas, on HCSS Aerial. This software builds 3D point clouds from drone photogrammetry that generates models with a 1" accuracy. In addition, the turnaround time for the end product is much faster than the traditional LIDAR models.
Additionally, Brooks' team established a testing collaboration with HCSS and Command Alkon to implement a software plug-in that includes data from BOND Civil & Utility's materials vendors into job costs. Through the Connex platform, BOND Civil & Utility can now order, track, and receive materials through a mobile app. Field teams track materials as they arrive and provide real time feedback to the batch plant to help optimize the materials needed and ensure the highest levels of quality and schedule.
Lastly in 2019, BOND Civil & Utility moved many of its project controls to custom-built apps via Microsoft Power Apps. Through Microsoft's Power Suite (Power Apps, Power BI, and Power Automate) the team can capture data with mobile devices and store it in a database, then use this data to create workflows with Power Automate and model it for decision makers with Power BI. This is a major upgrade from methods of the past, where users would fill out a paper form or a fillable PDF. This new app allows instant communication and transparency from the boots on the ground to the personnel in the office.
"Brooks has been a driving force in finding new upgraded solutions to help us reach our goals including becoming paperless with the ordering and procurement processes and transferring everything to digital applications," said Kane Cuddy, Chief Operating Officer. "His expertise in innovation has been absolutely critical to the success of our team and the company as a whole. We value his leadership and are excited to learn what he has planned for the rest of 2020 and beyond."