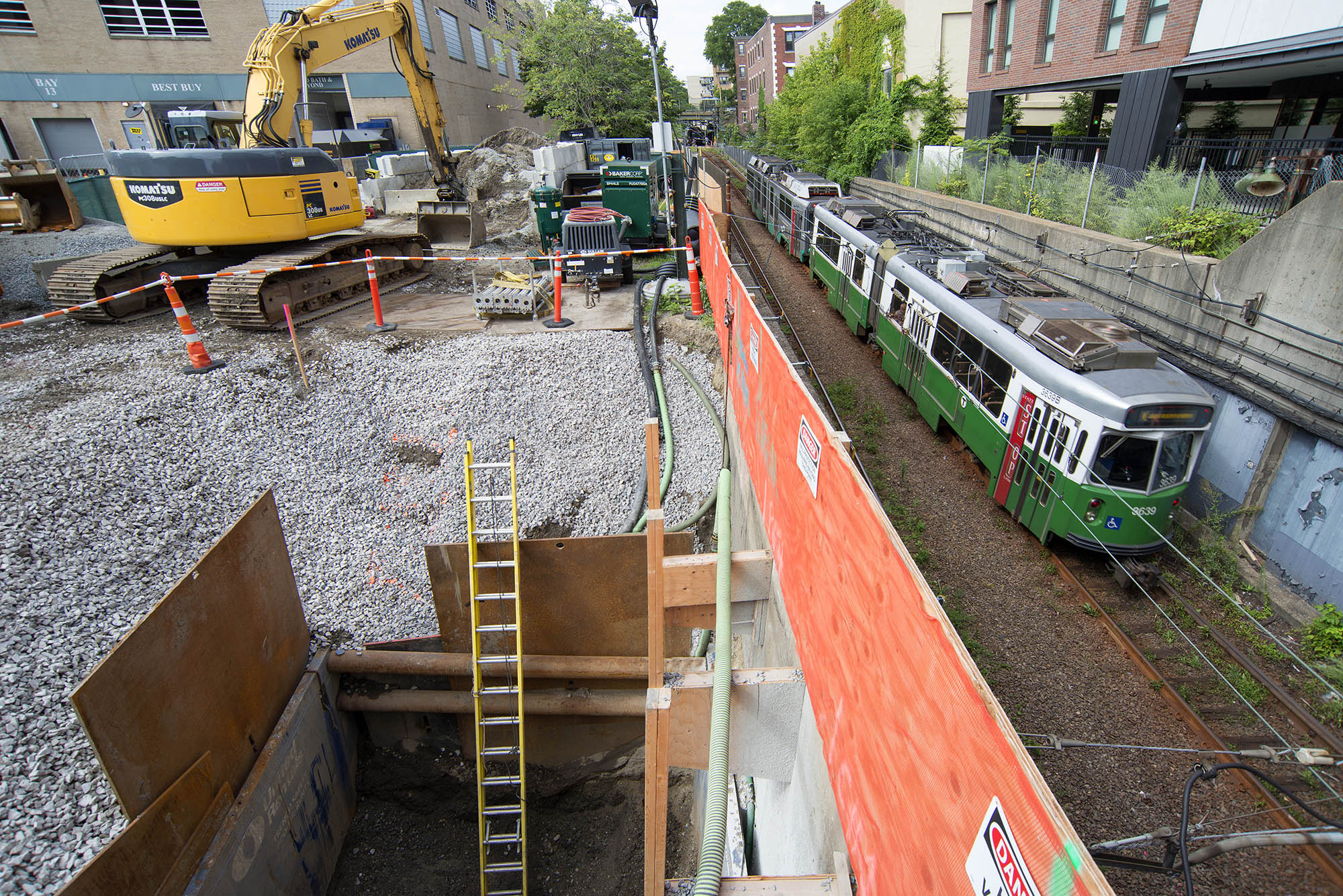 BOND Civil & Utility Construction, Inc. (BOND Civil & Utility) announced today the completion of the Fenway Portal Flood Protection Project for the Massachusetts Bay Transportation Authority (MBTA). BOND Civil & Utility installed flood gates and flood doors so the tunnel in Fenway near Kenmore Station can be sealed off in the case of severe flooding.
"BOND has been a trusted partner of the MBTA for much of our 100-plus year history," said Tony Bond, President of BOND Civil & Utility. "We are to proud work alongside the MBTA on making the system better, safer, and more reliable for thousands of people who depend on it every day."
BOND Civil & Utility was tasked with installing flood doors into an old, curved section of tunnel. While the walls were strong enough to handle daily train traffic in its previous form, they could not support the weight of the 20,000-pound flood doors that were eventually anchored into place. BOND Civil & Utility utilized its in-house Virtual Design & Construction Team to scan the existing infrastructure and evaluate the alignment and elevation of the rails, showing that the location of the doors needed to be changed. BOND Civil & Utility then worked with the project's engineer to reinforce the structure and allow it to support the addition of the new steel doors.
BOND Civil & Utility used Building Information Modeling (BIM) technologies to create a 3D CAD model of the tunnel that the manufacturers of the flood door and retractable catenary arm then used to create a 3D model of the entire system to make sure everything was going to operate as intended. With this model, the project team was able to perform clash detection and integrate it through several conditions. As a result, BOND Civil & Utility was able to deliver this critical infrastructure project, allowing the MBTA to react much quicker in the case of a flooding event, which in turn will prevent damage to the tunnel while avoiding lengthy service disruptions for riders.
"This project has immensely improved safety and resiliency on the Green Line and we look forward to seeing it in action," said Kevin Cole, Senior Superintendent, BOND Civil & Utility. "Since MBTA projects are complicated work, they need a construction management partner that understands the deep complexities that go into these intricate projects. BOND Civil & Utility's expertise in this realm has allowed for another successful partnership with the MBTA as we work toward maintaining this world-class system for generations to come."