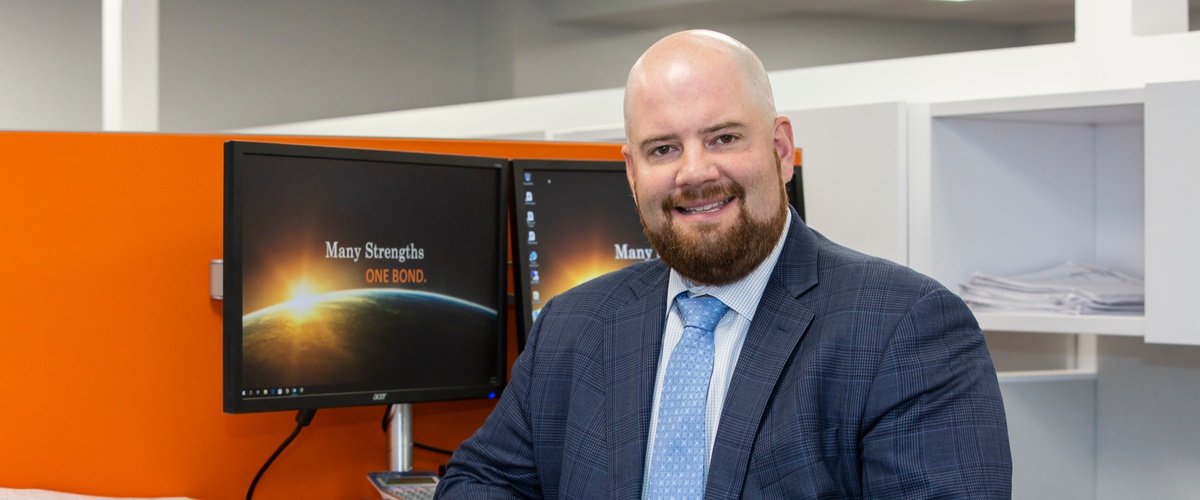 BOSTON, MA – BOND Civil & Utility Construction, Inc. (BOND C&U), a premier civil, utility, energy, general contracting, and construction management firm, has promoted Kane Cuddy to President – a position from which he will oversee the operations and growth of the company. Cuddy replaces Tony Bond, who served as President of BOND C&U since 2018 and has recently taken on the role of CEO and President of the BOND family of companies.
"Kane has played a pivotal role in the company's success for more than a decade, delivering on major projects and establishing himself as an invaluable leader," said Bond. "His breadth of experience, knowledge of the company and impressive management skills have always served our clients and people well; these will be key attributes as we continue to enter new markets while growing the capabilities of BOND C&U."
Cuddy has been with BOND for more than 15 years, with previous roles including Chief Operations Officer, VP of Operations, VP of Civil Infrastructure, Director of Operations and Project Manager. He has managed the successful delivery of numerous projects within the renewable, gas, electric, power generation and civil infrastructure markets. In his role as Chief Operations Officer, Cuddy streamlined BOND's project delivery systems and worked to expand the company's services in its core markets while also expanding its reach to new markets & geographies.
"This is an exciting time for BOND C&U as we pursue continued growth in the Northeast," said Cuddy. "Our team takes great pride in delivering industry-leading project execution and developing innovative solutions to our clients' most complex problems. I look forward to advancing our strategic goals in this new role, with client satisfaction and safety at the forefront of everything we do. We'll also continue to leverage the latest technology to ensure projects are delivered efficiently and effectively."
Kane holds an MBA from Boston University and a Bachelor of Science in Construction Management from Wentworth Institute of Technology.