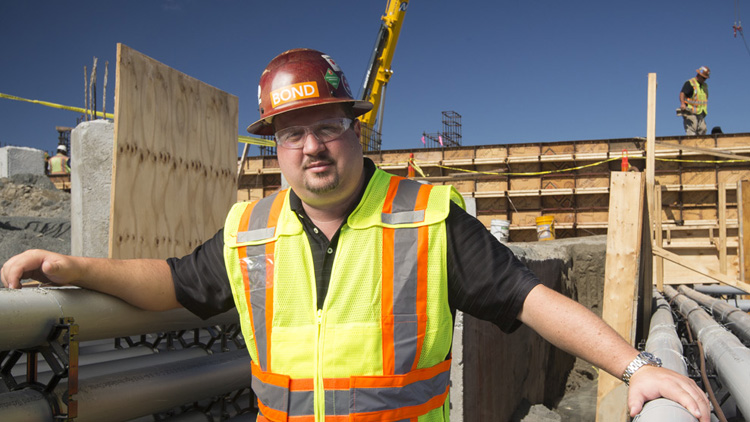 (Boston, MA) – BOND, the Northeast's premier full-service construction management and general contracting firm, announces the company is an exclusive gold sponsor of the Electric Utility Consultants, Inc. (EUCI) 10th Annual Underground Transmission Conference. The Conference is held at California's Newport Beach Marriott Bayview on January 21 – 22, 2016.
Attending the conference is Alan Watson, BOND's Vice President, Electric Transmission & Distribution Services. Numerous power industry professionals will speak including representatives from ComEd, Kinectrics, Xcel Energy, PSEG and POWER Engineers. Discussions will focus on a wide array of topics, such as an overview of Underground Transmissions; Basic Underground Design and Construction; Extruded Dielectric Cable System Design and High-Pressure Fluid-Filled Cable System Design.
"BOND has been a pioneer in the utility construction market for more than a century, and we are proud to be a part of the EUCI Conference this year," said Robert Murray, President of BOND. "We look forward to learning about new industry trends and developments that further our work in building electric transmission and distribution systems throughout New England and the Mid-Atlantic."
BOND has constructed over sixty miles of underground electrical transmission lines, across nine states, achieving national recognition on several projects including Eversource's Middletown to Norwalk Transmission Line (22-mile, 345kV XLPE) and Eversource's 345kV Transmission Project (18-miles, 345kV HPFF). The Company's Electric Transmission & Distribution business unit offers turnkey solutions for projects such as: electrical substations (brownfields & greenfields), high voltage underground transmission systems, high and low voltage underground distribution systems, substation and infrastructure storm hardening as well as providing existing substation BIM services & constructability analyses.
For more information on the EUCI Conference, see their website to register; and please visit the BOND website to learn more about Electric T&D services.