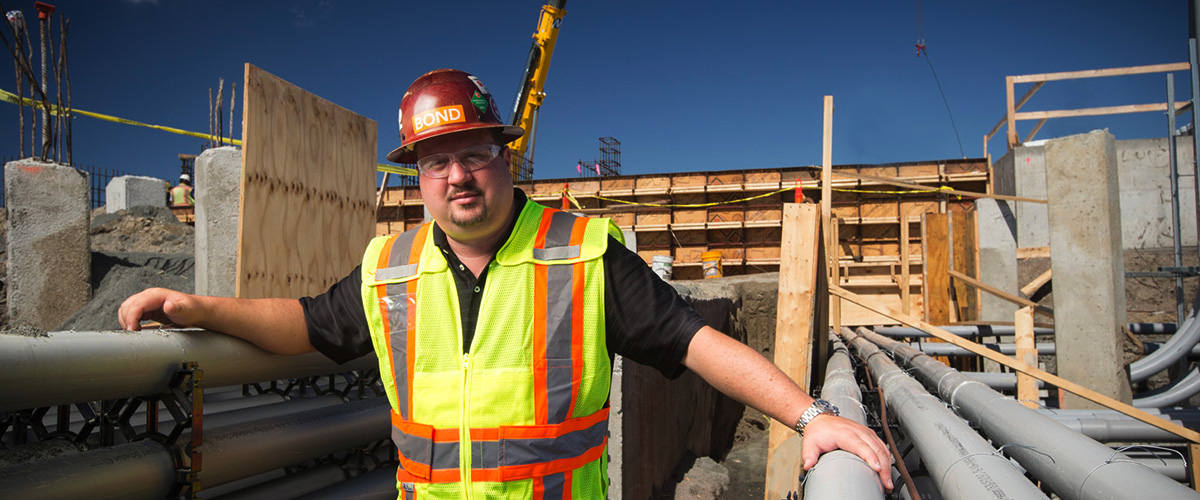 Al has more than 18 years of experience delivering large scale construction projects with clients such as NSTAR, National Grid and Northeast Utilities. He joined BOND in 2005 and has devoted his time developing strong relationships with key electrical engineers and major cable vendors.
Formerly leading BOND's Electric T&D business group, Al is an expert in the construction of underground electrical transmission projects. His persistent attention to detail and hands-on management style have facilitated the delivery of many complex and prestigious projects. Some of these include NSTAR's 345kV Transmission Line Project and the Eversource Middletown to Norwalk Transmission Line Project.
As Vice President of Project Management, Al will expand his leadership by providing guidance and direction to all project management teams in New England.
Beyond Bond
Al was born and raised in Plymouth and still lives there today with his wife and three daughters. He enjoys traditional woodworking and makes clocks, dressers and jewelry boxes for family and friends. Al is known for his "around-the-world cooking" and has taken German, Italian, Swedish and Japanese cooking classes at Johnson & Wales.